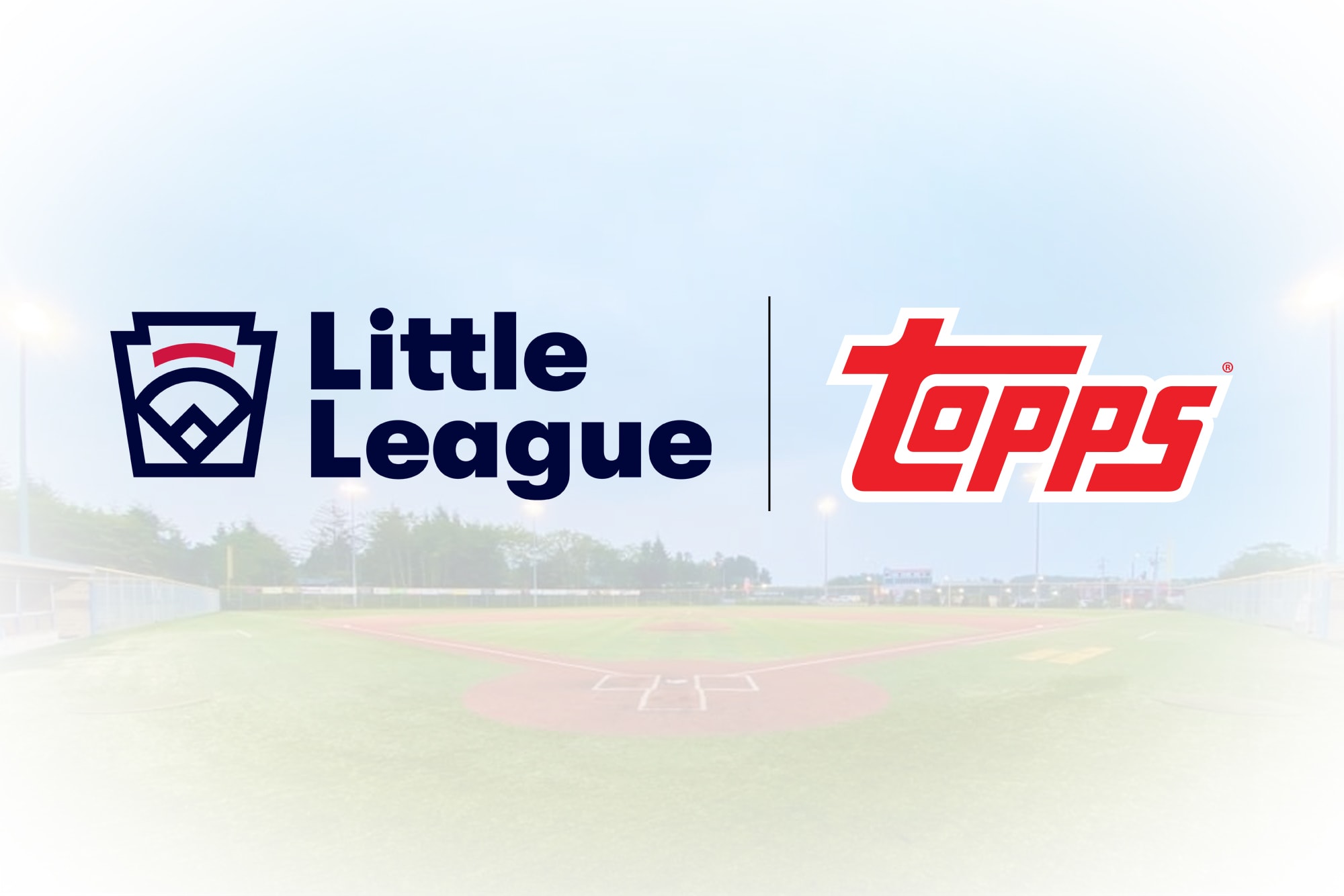 With baseball and softball season in full swing across the nation, Little League® and Topps are thrilled to announce an extension of their Official Partnership through 2025, bringing excitement and fun opportunities to kids all across the nation over the next three years.
"Our partnership with Topps has allowed us the opportunity to link two iconic baseball and softball brands together over the past two years, and we are thrilled to continue that relationship for the years to come," said Liz DiLullo Brown, Little League Senior Vice President and Chief Marketing Officer. "The memories and excitement that Topps has provided to our baseball and softball participants through its trading card distribution during our partnership, reminds us all what it means to be a kid and the importance of being able to look up to our role models. We look forward to continuing this great relationship and bringing new and engaging opportunities to our local leagues moving forward."
As part of the extension, Topps will be providing select Little League programs with packs of 2023 Topps Baseball Series 1, featuring a base card set spanning 330 of the biggest names in baseball – from established stars to rising rookies – packed with autographs, inserts, relics, and chase cards. Specific information regarding this opportunity will be communicated directly to those selected leagues.
"The extension of our partnership with Little League is a reflection of our shared commitment to serving the next generation of baseball and softball players and fans, along with building community through sports and collectibles," said David Leiner, President of Trading Cards at Fanatics Collectibles. "Little League is a leader in the development of youth athletes, and Topps is proud to partner with them to continue bringing the joy of trading cards to their baseball and softball athletes."
Since becoming the Official Trading Card of the Little League World Series in 2021, Topps has worked alongside Little League to provide World Series participants with memorable experiences, including a "Rip Party" that brings coaches and players together to open trading card packs featuring stars of the game from both the past and present. In addition to the unique experience, all participants also receive Topps trading card packs upon their arrival to the World Series.
As part of the extended relationship, Topps will continue to participate in the Little League World Series Fan Zone activations, providing fun and exciting experiences for all fans in attendance at the world's largest youth sports tournament and other Little League events.
For more than 75 years, Little League has partnered with major corporations on a national level to help keep the costs for local Little Leagues to a minimum and to provide unparalleled benefits and resources to those member leagues. Sponsors help leagues operate smoothly, provide training resources for coaches, offset expenses for educational initiatives, offer grant programs for leagues in need, assist in supporting tournament costs, and provide opportunities and knowledge in fundraising, operations, nutrition, and safety. In short, sponsors help leagues offer the best programs possible, so players and volunteers can have a fun and rewarding Little League experience.