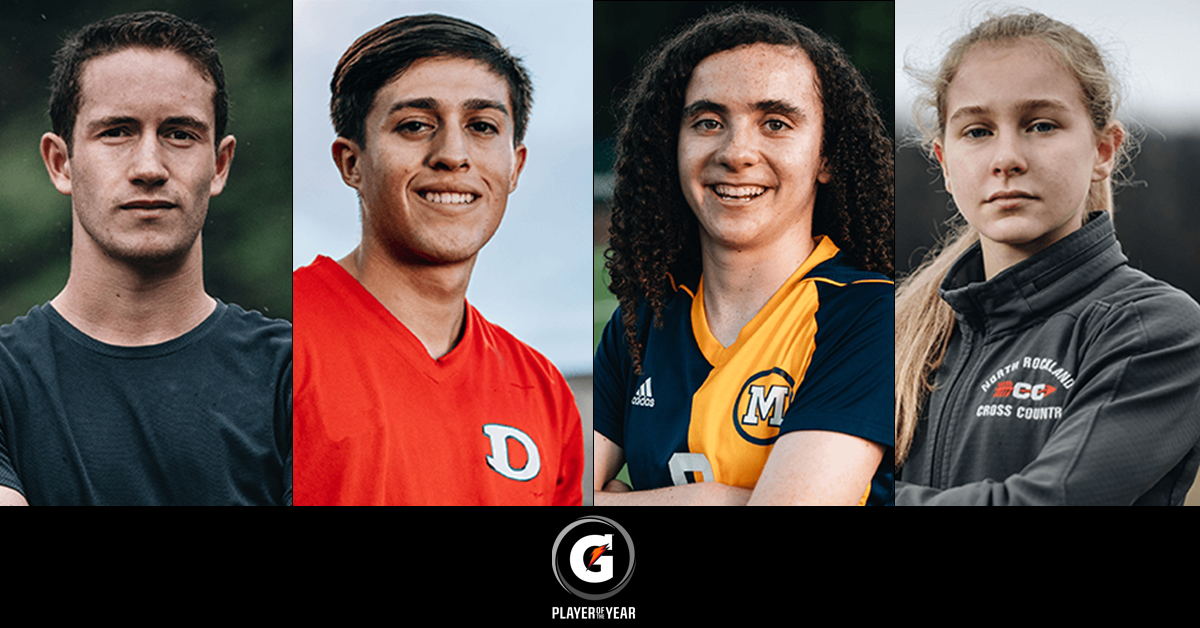 The ESPY awards took place this July in Los Angeles. The event recognized some of the best in sports from the high school level to the pros. While Little League alumnus Drew Brees stole the show with an incredible acceptance speech for his ESPY, fellow former Little Leaguers® took home awards across multiple categories including having four finalists recognized for Gatorade's National High School Athlete of the Year.
Mr. Brees, who grew up playing Little League in Austin, Texas, won the ESPY award for Best Record-Breaking Performance for passing Peyton Manning's 71,940 career passing yards and Brett Favre's 6,300 completions. He brought his entire family to the event including his three young sons who he addressed in his acceptance speech.
Drew Brees was excited to bring his sons to the #ESPYS to meet some of their heroes … from Zion to the USWNT. pic.twitter.com/yJplvkODcc

— SportsCenter (@SportsCenter) July 11, 2019
It was a good night all-around for NFL quarterbacks with Little League ties. Patrick Mahomes was recognized with his first ESPY for Best NFL player. Mr. Mahomes, who played in the 2010 Junior League Baseball World Series, was also part of the group that won the Best Game ESPY which went to the Week 11 match-up between his Chiefs and fellow Little League grad Jared Goff's LA Rams.
Best Team, unsurprisingly, went to the United States National Women's Soccer Team following their back-to-back World Cup wins. This group includes young soccer star and Little League alum, Tierna Davidson who played for Alpine/West Menlo (Calif.) Little League growing up.
Meanwhile, Little League grad Breanna Stewart was honored as the WNBA player of the year following a stellar 2018 WNBA season. Last season Ms. Stewart was part of a WNBA Championship win, named the 2018 WNBA MVP and the 2018 WNBA Finals MVP.
The ESPYs also featured the announcement of Gatorade's National High School Athletes of the Year. One of the 2018 National winners, Stony Point (N.Y.) Little League grad Katelyn Tuohy, was nominated once again for her incredible feats in Cross Country running. But this time, Katelyn was not alone. She was joined as a finalist by three other athletes who grew up playing Little League. Liam Anderson, an alumnus of Twin Cities (Calif.) Little League, was named the Gatorade National Runner of the Year for Boys Cross Country. Meanwhile Omar Hernandez of Dalton (Ga.) Little League and Sophie Jones of Menlo-Atherton (Calif.) Little League were named the Gatorade National Players of the Year in Boys and Girls Soccer, respectively.
These incredible multi-sport athletes are just four of more than 110 former Little Leaguers honored as Gatorade Players of the Year across the country in 12 different sports. Girls were honored in Volleyball, Cross Country, Basketball, Soccer, Softball, and Track & Field. Boys were honored in Football, Cross Country, Basketball, Soccer, Baseball, and Track & Field.
The diamond sports boasted the most Little League alumni with more than 20 baseball honorees and 15 softball honorees getting their first swings in with Little League. Robert Hassel's name will probably sound familiar to Little League Baseball World Series fans as the Tennessee Baseball Player of the Year played in both the 2013 and 2014 Little League World Series Tournaments with South Nashville Little League. And while baseball and softball saw the most athletes represented, strong alumni presence in Football as well as both boys and girls basketball truly underscores the value of a multi-sport athlete. Check out the full list of Gatorade Players of the Year with Little League ties see below.
NOTE: If you know of a player that we have missed, please e-mail the information, including name, current team and the name of the city or town where they played Little League, to [email protected].
2019 Football Gatorade State Players of the Year
Colton Herman – Far North (Alaska) Little League
DJ Uiagalelei – Upland National (Calif.) Little League
Aidan Atkinson – Monarch (Colo.) Little League
Jamious Griffin – Rome (Ga.) Little League
Dillon Gabriel – Waipo (Hi.) Little League
Isaiah Williams – Webb City (Mo.) Little League
Nick Henrich – Keystone (Neb.) Little League
Cade McNamara – Washoe (Nev.) Little League
Ryan Toscano – Bedford (N.H.) Little League
Howard Cross – Paramus (N.J.) Little League
Trevor Yeboah-Kodie – Stratford (N.Y.) Little League
Julian Fleming – Central Columbia (P.A.) Little League
Dylan Poirier – North Kingstown American (R.I.) Little League
Brandon Smith – Louisa (Va.) Little League
Graeson Malashevich – Ceredo Kenova (W.Va.) Little League
Parker   Christensen – Sheridan (Wyo.)
2019 Boys Cross Country Gatorade State Runners of the Year
Liam Anderson – Twin Cities (Calif.) Little League
Matthew Farrell – Glastonbury National (Conn.) Little League
Hunter Shields – Kihei (Hawaii) Little League
Carter Solomon – Plymouth Canton (Mich.) Little League
Jared Marchegger – Carson City (Nev.) Little League
Forest MacKenzie – Lamprey River (N.H.) Little League
Jack Stanley – Chester-Mendham (N.J.) Little League
Jack McMahon – Warwick Continental American (R.I.) Little League
Daniel O'Brien – Lynchburg Jefferson (Va.) Little League
Joseph Waskom – Falls (Wash.) Little League
Aaron Withrow – Winfield (W.Va.) Little League
2019 Boys Basketball Gatorade State Players of the Year
Chris Ledlum – East Shore (N.Y.) Little League
Rollie Worster – Missoula Westside (Mont.) Little League
David Patterson – Sunset (N.M.) Little League
Ben Roderick – Olentangy Patriots (Ohio) Little League
Tyler Kolek – Cumberland National (R.I.) Little League
Jalen Johnson – Sun Prairie (Wisc.) Little League
2019 Boys Soccer Gatorade State Players of the Year
Blake Bowen – San Celemente (Calif.) Little League
Michael Suski – Avon (Conn.) Little League
Omar Hernandez – Dalton (Ga.) Little League
Aidan O'Connor – Southern West (Mich.) Little League
Royce Austen – Kearney Am. (Neb.) Little League
Ryan Sledjeski – Bedford (N.H.) Little League
Tommy Scalici – Denville (N.J.) Little League
Gabe Legendre – Sunset (N.M.) Little League
Will Edwards – Tulsa Nat. (Okla.) Little League
Logan Oyama – South Hill (Wash.) Little League
Carter Abbott – Northcentral (Wisc.) Little League
2019 Boys Baseball Gatorade State Players of the Year
Ronan Kopp – Sidewinder (Ariz.) Little League
Josh Hahn – Huntington Valley (Calif.) Little League
Chad Knight – Westport (Conn.) Little League
Matthew Warrington – Millsboro (Dela.) Little League
Collin Bosley-Smith – Capitol City (D.C.) Little League
Gabe Hughes – Nampa Valley (Idaho) Little League
Calvin Harris – Altoona (Iowa) Little League
AJ Hacker – Morehead Youth (Ky.) Little League
Sebastian Keane – North Andover (Mass.) Little League
Colin Czajkowski – Brownstown (Mich.) Little League
Aaron Roberts – Silverado West (Nev.) Little League
Hayden Walker – Petroglyph (N.M.) Little League
Joey Vetrano – Greenwich Village (N.Y.) Little League
Mick Abel – Cedar Mill (Ore.) Little League
Chris Newell – Newtown Edgmont (Pa.) Little League
Tucker Flint – Barrington (R.I.) Little League
Trotter Harlan – Northwood (S.C.) Little League
Robert Hassel – South Nashville (Tenn) Little League
Ian Parent – Williston (Vt.) Little League
Nate Savino – Lower Loudoun Nat. (Va.) Little League
Corbin Carroll – Queen Anne (Wash.) Little League
Chase DeLauter – Martinsburg (W.Va.) Little League
2019 Boys Track & Field Gatorade State Athletesof the Year
Isaac Frumkin – Capitol City (D.C.) Little League
Caleb Stamper – Southwest Ada (Idaho) Little League
Armand Duplantis – Lafayette (La.) Little League
Sam Welsh – West Boylston (Mass.) Little League
Dustin Horter – West Chester Liberty (Ohio) Little League
Micah Williams – Rose City (Ore.) Little League
Jeffery Pedersen – East Greenwich (R.I.) Little League
Zane Russom – Richmond (Vt.) Little League
Trey Knight – Rodgefield (Wash.) Little League
Brodie Roden – Riverton (Wyo.) Little League
2019 Girls Volleyball Gatorade State Players of the Year
Kenzie Knuckles – Yorktown JAA (Ind.) Little League
2019 Girls Cross Country Gatorade State Runners of the Year
Claire Wigglesworth – Loudoun Girls Softball (Va.) Little League
Tiahna Vladic – Boulder Arrowhead (Mont.) Little League
Katelyn Tuohy – Stony Point (N.Y) Little League
2019 Girls Basketball Gatorade State Players of the Year
Alissa Pili – Dimond-West (Alaska) Little League
Dominique Phillips – Tanque Verde (Ariz.) Little League
Haley Jones – Santa Cruz National (Calif.) Little League
Makenzie Helms – Annex (Conn.) Little League
Paige Bueckers – St. Louis Park (Minn.) Little League
Brooke Kane – Derry American (N.H.) Little League
Sadie Stetson – St. Johnsbury (Vt.) Little League
2019 Girls Soccer Gatorade State Players of the Year
Sophie Jones – Menlo-Atherton (Calif.) Little League
Kristina Kelly – Knox-Suburban (Maine) Little League
Jansen Eichenlaub – Beverly Hills (Mich.) Little League
Jordan Roe – Billings Heights National (Mont.) Little League
2019 Softball Gatorade State Players of the Year
Sabrina Jolina – Far North (Alaska) Little League
Carlie Scupin – Western (Ariz.) Little League
Maria Hanchuk – South Windsor (Conn.) Little League
Tayler Vitola – M.O.T. (Dela.) Little League
Jamie Wang – Mclean Softball (Va.) Little League
Alexis Kilfoyl – Land O Lakes (Fla.) Little League
Maddie Penta – Chesapeake City Comm. (Md.) Little League
Lauren Esman – Gull Lake (Mich.) Little League
Ariel Carlson – Cedar Mill (Ore.) Little League
Haley Venturini – Scituate Girls Softball (R.I.) Little League
Rylee Trlicek – Hallettsville (Texas) Little League
Sarah Harvey – Northwest (Vt.) Little League
Iyanla De Jesus – Mill Creek (Wash.) Little League
Caitlin Mathes – Nitro (W.Va.) Little League
2019 Girls Track & Field Gatorade State Athletes of the Year
Logan Lewis – SE Shreveport (La.) Little League
Victoria Bossong – Cumberland/North Yarmouth (Maine) Little League
Katelyn Tuohy – Stony Point (N.Y.) Little League
Skylar Ciccolini – Mifflin County Girls Softball (Pa.) Little League
Ella Whitman – Shelburne (Vt.) Little League
Tori Starcher – Ripley (W.Va.) Little League