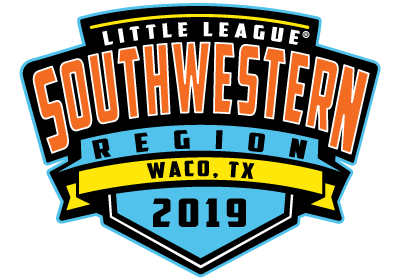 Southwest Region Tournaments
Stay connected to the 2019 Southwest Region tournaments. View brackets, access game schedules, get live scores, and stay on top of all the Little League® World Series action.
VIEW TOURNAMENT INFO
July 8 2019
The Southwest Region Headquarters of Little League® Baseball and Softball has announced the umpire assignments for the 2019 Little League® Southwest Region tournaments. Little League Baseball® Johnnie Chavez (New Mexico District 9) Aaron Crews (Colorado District 5) Joe Lopez (Texas District 3) Sam Lopez (New Mexico District 8) Rex Mears (Texas District 18) Thomas (Mark) Bunch […]
Read more
The Southwest Region is looking for Volunteers for the Little League® Baseball and Softball Regional Tournaments in Waco, TX.
Continue reading
Southwest Region Webinar Series