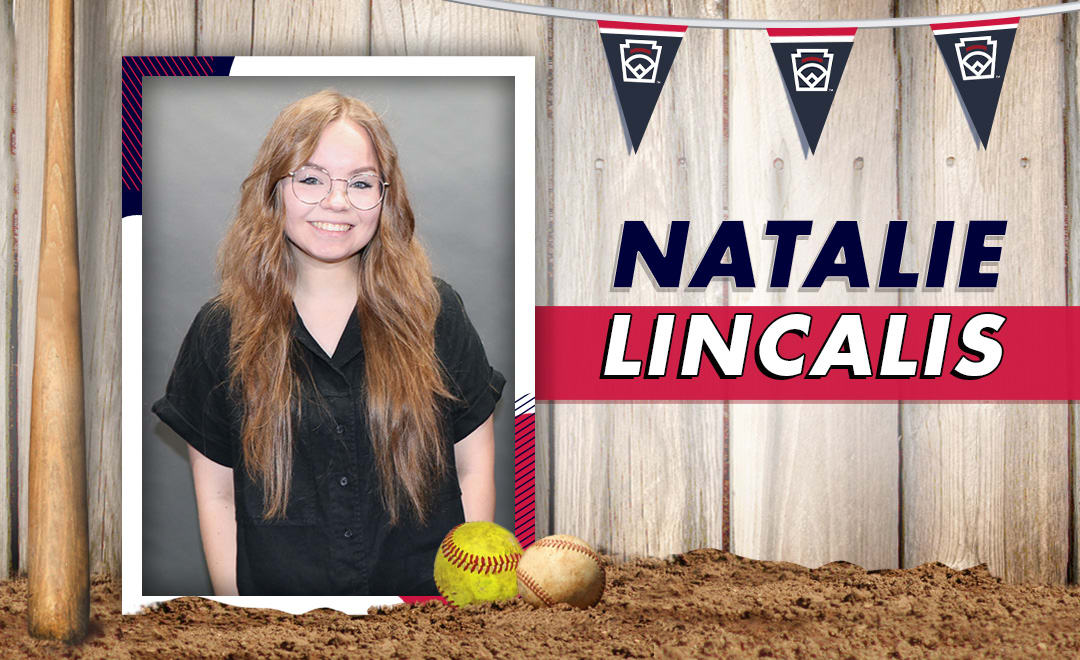 Little League® International is pleased to announce the hiring of Natalie Lincalis as its full-time graphic designer, effective June 5, 2023. Ms. Lincalis served as the Graphic Design Intern in Summer 2022 and will now be a permanent full-time member of the organization.
"As an intern, Natalie became a key asset to the creative team and brought another level of fun to our department's culture," said Amanda Cropper-Rose, Little League Creative Director. "I'm beyond excited for her next chapter here, and for the future opportunities that may develop as she puts her design skills to use in a full-time role."
During her time as an intern with Little League, Ms. Lincalis assisted with the visual celebration surrounding the 75th Anniversary of the Little League Baseball World Series, developed social media graphics throughout the summer, created the cover and interior pages for the 2023 Little League World Series Souvenir Program, and more.
"I am so grateful to have the opportunity to work with the Little League team once again," said Ms. Lincalis. "I look forward to enhancing the Little League brand as well as finding new ways to showcase my abilities in the design world."
In addition to her experience with Little League, Ms. Lincalis also spent time working as an undergraduate student at the Pennsylvania College of Technology where she served as a Graphic Design Student Assistant at the Madigan Library, a Student Worker for the Resident Assistant office, a Student College Relations Assistant, and a Summer Conference Assistant. A native of nearby Muncy, Pennsylvania, she also spent a summer as a Camp Counselor at the Eastern Lycoming YMCA.
A 2023 graduate of Pennsylvania College of Technology with a Bachelor of Science in Graphic Design, Ms. Lincalis also earned an Associate of Applied Arts Degree in Advertising Arts from the same University in 2021.