With the first Major League Baseball (MLB) game at the College World Series (CWS) in Omaha set to take place on June 13 between the Detroit Tigers and Kansas City Royals, Little League® International wanted to take a look back at the three former Little Leaguers® who made history as the only graduates to play in the Little League Baseball® World Series, CWS, and MLB World Series.
Michael Conforto – Redmond (Wash.) North LL
2004 LLBWS; 2013 CWS (Oregon State); 2015 MLB World Series (New York Mets)
recent of the three alumni, Mr. Conforto was one the key contributors on the 2004 Northwest Region Championship team from Redmond North Little League from Redmond, Washington. He finished the tournament tied for fifth in batting average, going 6-for-10 from the plate in three games. In his first game of the LLBWS, he faced off against fellow current MLB outfielder, Randal Grichuk, who played in both the 2003 and 2004 World Series with Lamar National Little League from Richmond, Texas. Both Mr. Conforto and Mr. Grichuk homered in that game. Conforto, who made his big-league debut on July 24, is the first rookie and youngest player to achieve the accomplishment of playing in all three World Series tournaments.
Jason Varitek – Almonte Springs (Fla.) National LL
1984 LLBWS; 1994 CWS (Georgia Tech); 2004 MLB World Series (Boston Red Sox)
Mr. Varitek, who at age 12 played a key role in Altamonte Springs (Fla.) National Little League's run to the 1984 LLBWS United States Championship, spent 15 years with the Red Sox, and was team captain for seven seasons (2006-2011). He officially retired from Major League Baseball in March 2012, having played 1,546 Major League games, all with Boston. In 2012, Mr. Varitek was also named the 2012 William A. "Bill" Shea Distinguished Little League Graduate Award recipient for positively exemplifying the spirit of Little League throughout his MLB career.
Ed Vosberg – Cactus Little League (Tucson, Ariz.)
1973 LLBWS; 1980 CWS (University of Arizona); 1997 MLB World Series (Florida Marlins)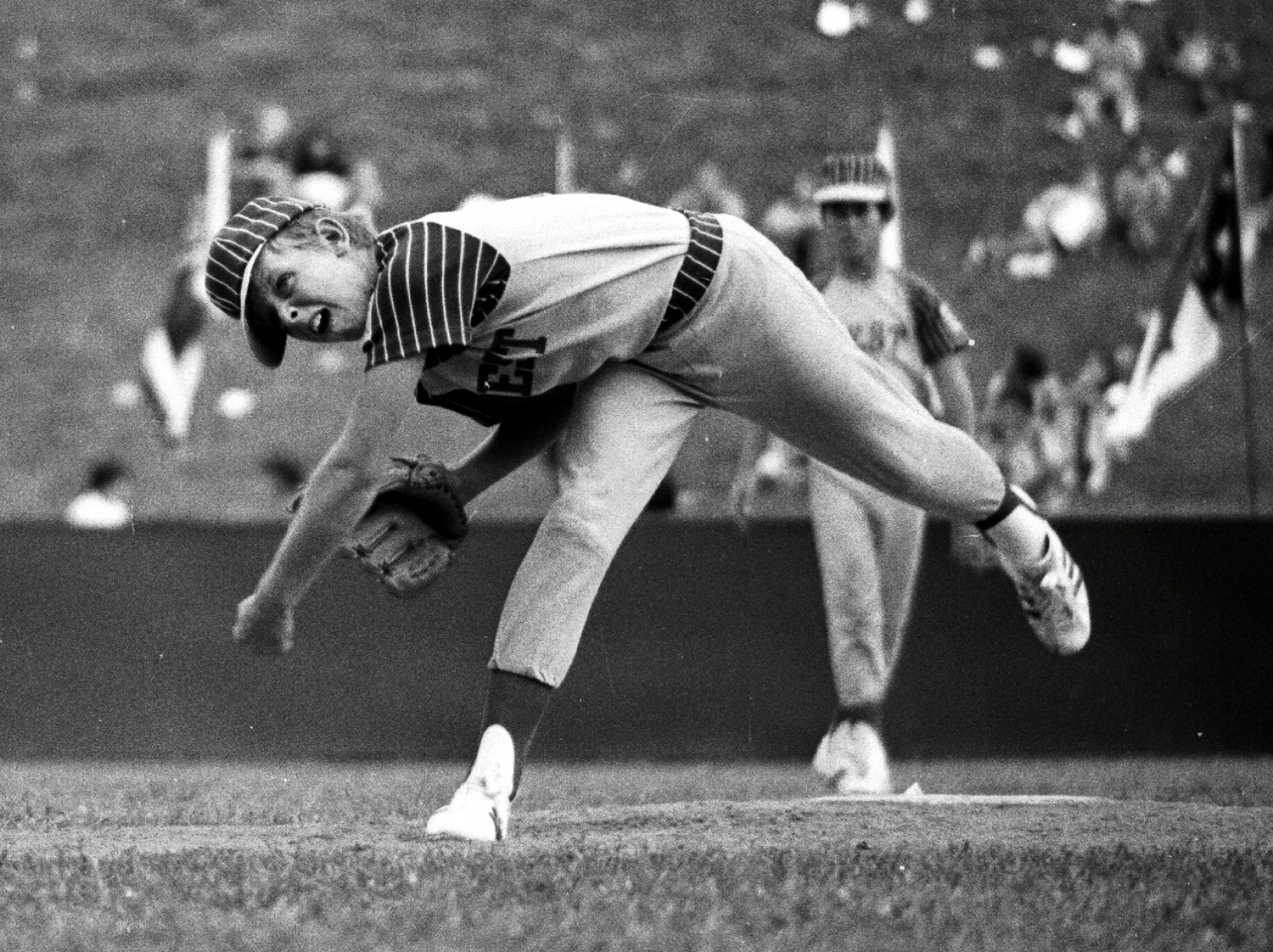 The first Little League graduate to ever play in all three World Series events, Mr. Vosberg helped lead his team from Tucson, Arizona, to the Little League Baseball World Series Championship against Taiwan in 1973. Seven years later, the Tucson-native led the University of Arizona Wildcats to the 1980 CWS Championship title over the University of Hawaii alongside seven other future professional baseball players, including Terry Francona. Throughout his professional career, Mr. Vosberg played for eight different MLB clubs, including the 1997 World Series run with the Florida Marlins, and was a member of the 2001 Baseball World Cup National Team.
Tampa Bay Rays manager Kevin Cash (Northside LL – Tampa, Fla.) nearly achieved the accomplishment, participating in the 1989 LLBWS and the 1998 and 1999 College World Series. He was with both the Boston Red Sox and the New York Yankees organizations during their 2007 and 2009 MLB World Series Championship seasons, respectively, but Mr. Cash did not appear on their World Series rosters.
The regular-season game between the Tigers and Royals will be televised national by ESPN on Thursday, June 13 at TD Ameritrade Park Omaha and is similar to other regular-season MLB games played at non-traditional locations, including the game between the Atlanta Braves and Miami Marlins at Fort Bragg and the MLB Little League Classic.
NOTE: If you know of a player that we have missed, please e-mail the information, including name, draft information, and the name of the city, town, and league where they played Little League, to media@LittleLeague.org.
Feel free to share your Little League alumni story on social media by tagging @LittleLeague and by using #LLAlumni in your posts.