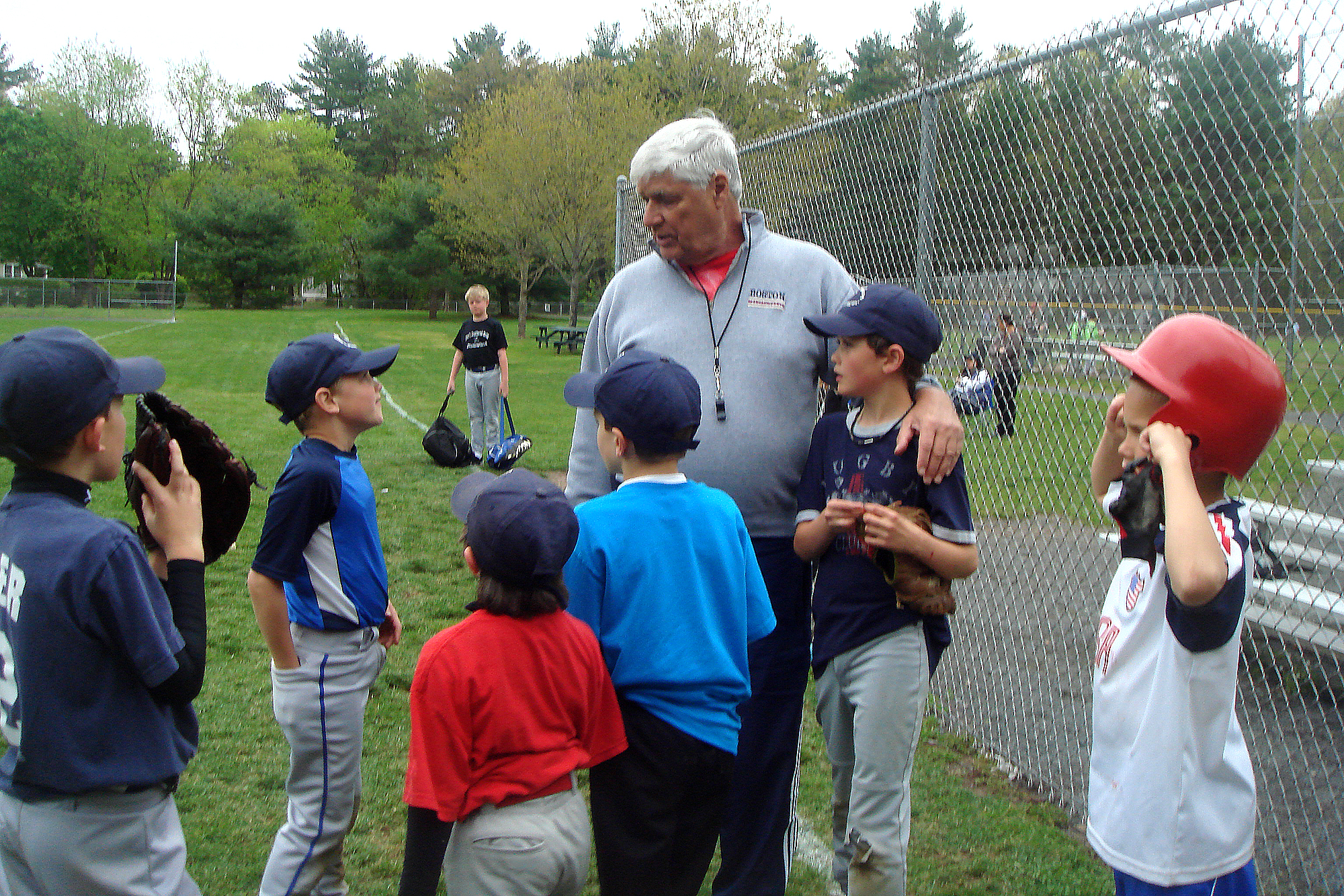 Little League® is what you make it. In Glastonbury, Connecticut, Little League has evolved through the vision of one man, and the community is proud and thankful to say so. Don Longtin is the President of the Glastonbury Little League (GLL) program, and in nearly six decades as League President he has made a unique and distinct impression on the town, its people, and many generations of Little Leaguers®.
"I am passionate about what Little League is all about," said Mr. Longtin, who at 86 years old, is the lifeblood of Glastonbury Little League. "Little League is a great program and offers a fine foundation. There are a lot of things that make me proud, but the greatest is seeing kids succeed because they have learned about work ethic and becoming good people."
During the summer of 2020, amidst the impact of the Coronavirus pandemic, Mr. Longtin worked with the Glastonbury community to find a way to organize a regular season, which helped to release the stress and anxiety for many of the players, parents, and volunteers.
"He pulled off an amazing thing this summer by putting together a 13-game schedule and a special final night for the 12-year-olds," said Mark Woodworth, head baseball coach at nearby Wesleyan University (Middletown, Connecticut) and a GLL coach. "Safety protocols were followed very well throughout, and the result was a glorious summer of baseball."
"(Don) pulled off an amazing thing this summer by putting together a 13-game schedule and a special final night for the 12-year-olds … the result was a glorious summer of baseball."

Mark Woodworth, GLL coach
Mr. Longtin is motivated by finding different ways to create these sorts of positive situations. The uncertainty brought about by COVID-19 was certainly a challenge, but, true to his character, Mr. Longtin found a way to make this Little League season safe and special.
"If you form a partnership with the parents, they become your eyes and ears, and you don't deal with as much grief," said Mr. Longtin. "We have quality people and take the time to train them, so this summer was not too difficult handling safety and health."
Some of the measures put in place, included placing field monitors at each game to make sure the Little League and CDC guidelines were followed. Reminders were also shared continuously with parents to make sure temperature checks were being done at home and if a child felt sick, they did not attend practices, games, or other GLL functions.
"If you form a partnership with the parents, they become your eyes and ears … so this summer was not too difficult handling safety and health."

Don Longtin, GLL President
"We made the parents and families part of the process, and they knew they had a responsibility," said Mr. Longtin. "This year especially, that really helped out a lot."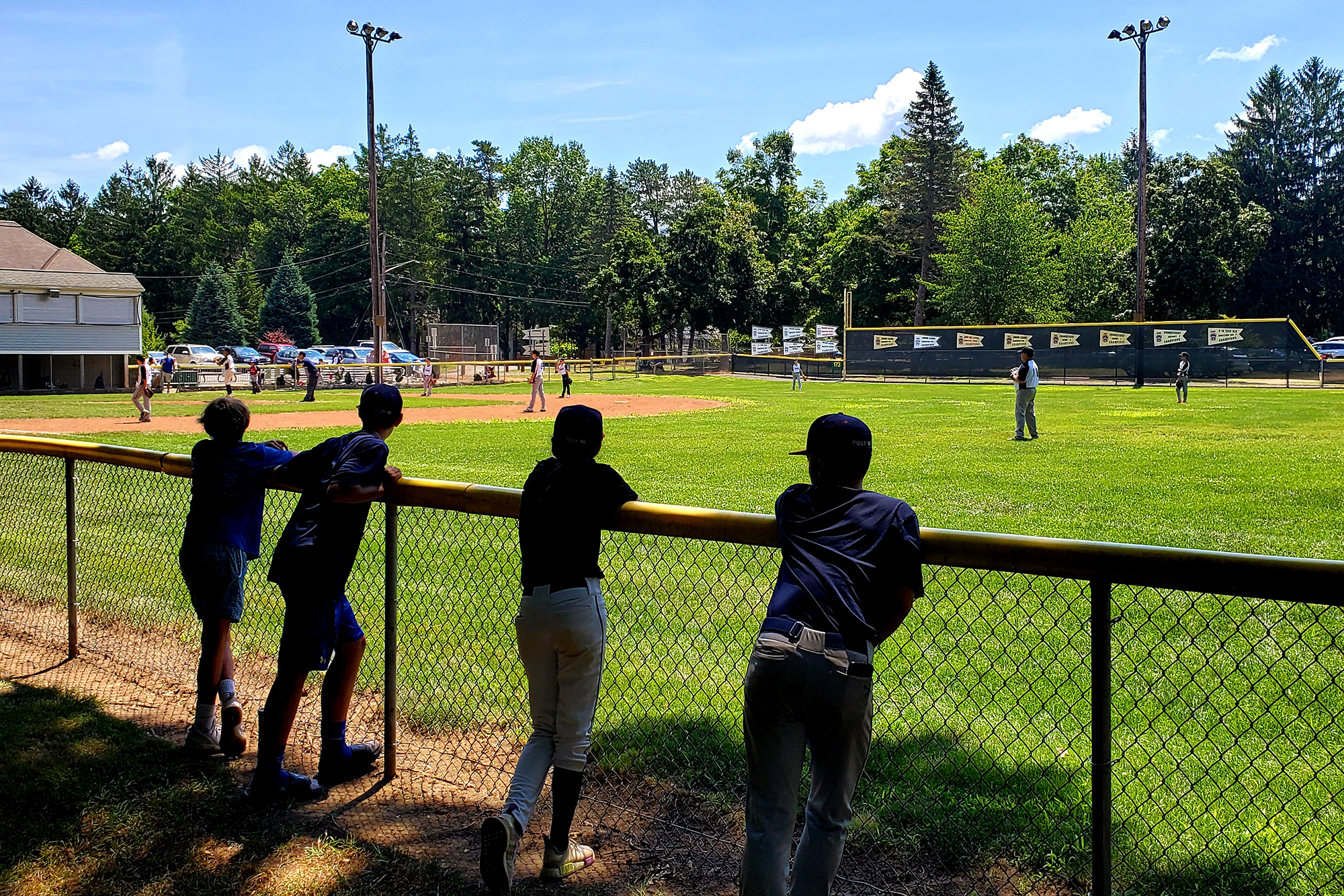 Mr. Longtin's Little League story begins like most. He was asked to coach by a friend because he mentioned that he knew baseball. In fact, the native New Englander from Woonsocket, Rhode Island, drew aspiration from legendary Hall of Famer Ted Williams.
"Ted Williams was my boyhood hero," said Mr. Longtin. "I was going to make Boston forget about him." Mr. Longtin grew up in a small home with five siblings, and he soon realized patrolling left field at Boston's legendary Fenway Park was not in his reality.
However, he did appreciate the 'Splendid Splinter's' consistency, quest for excellence, and respect for putting in the effort to achieve. In many ways, those virtues have guided Mr. Longtin's life and are what has established him as an icon in his adopted hometown.
"Don is a leader and his impact is so great it likely cannot be measured," said Brian Suriner, Commissioner of the GLL Major Baseball Division and a member of the league's Board of Directors for the past 20 years. "Most shrink from the role, especially now in our modern society. Don is an expert at getting everyone to buy in. Once we learned what the best practices and safe playing rules were for 2020, he acted quickly to get the season organized. Don is beloved by all."
Graduating from high school in 1952 and following two years of military service during the Korean War, Mr. Longtin was honorably discharged from the Army before enrolling in the Rhode Island School of Design.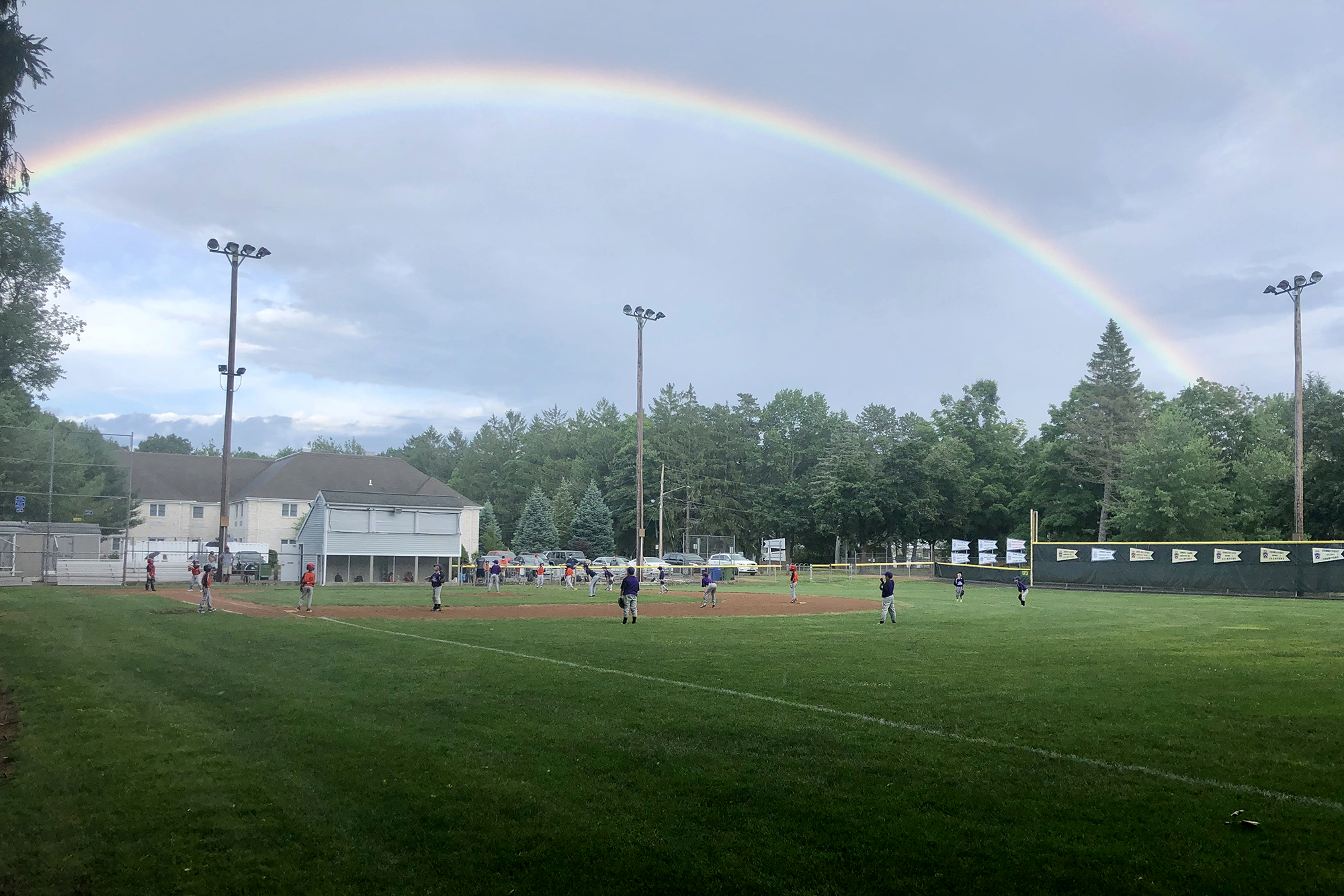 He married his wife, Jeannette, in 1960, and one year later, earned a Bachelor of Science degree in Design Engineering. Shortly thereafter, he secured a position with the United Technology Research Center (UTRC) in East Hartford, Connecticut. For 32 years, Mr. Longtin was employed by the UTRC, retiring in 1994, as Manager of Technical Services.
Mr. and Mrs. Longtin moved from Manchester, Connecticut, to Glastonbury in 1964, and he began his service to Little League and the youth of Glastonbury in 1967. Richard Ross was one of Mr. Longtin's co-workers at UTRC, and his son, Richard Jr., played his first season in Glastonbury Little League the previous year. Mr. Ross was coach of a Minor Division baseball team, and as Mr. Longtin described, "He knew I liked baseball, so when he asked, I decided to help him to coach." The duo would coach together for 20 years.
To his credit, Mr. Ross is also highly regarded in Glastonbury. So much so that in 1992, the town's Little League field was named in his honor.
In 1968, the Longtin's oldest son, David, joined the league. Each of the Longtin's other children (Mark, Jim, and Melissa) each played, and are graduates of, the Glastonbury Little League program.
Following a few seasons on the GLL Board of Directors, Mr. Longtin was elected League President. When he was first approached about the prospect of becoming League President, he turned it down because he was not happy with the direction of the program. When a second opportunity came his way, he decided to embrace the offer, but it came with defined set of stipulations. To this day, those standards remain GLL constants.
"I am passionate about what Little League is all about," said Mr. Longtin. "It is a great program and offers a fine foundation. It's not about the adults, it is about the kids." After a few years, that approach became widely accepted and expected.
Some of the local league "Longtin Rules" include:
No one player can play one inning more than any other player in any GLL games.
Every player is to receive at least two innings on the infield per game.
The batting order is continuously rotated from game to game.
No player may be on the bench for consecutive innings.
No special pinch runners.
No adults in coach's boxes.
"I am an equal playing time advocate and adamant about redrafting ever year," said Mr. Longtin. "Every year, I remind the coaches we are not in the baseball and softball business. We are in the kid business."
Everything that Glastonbury Little League has become is about inclusion and opportunity. The experience is special and personal growth is the bedrock the league is built on.
Mr. Longtin even designed a scorebook that includes mandatory local league playing rules and safety items, so coaches can't say "I forgot" or "I didn't know."
"The consistent approach to instruction and inclusion is the Glastonbury Little League way," said Mr. Suriner. "Our league motto is: Where Everyone Plays!"
Glastonbury (estimated population of 32,000) is serviced by GLL's American and National charters, which averages a combined total of more than 900 players. The league's charter numbers are balanced by a combination of school districts and residency, and the divisions of play include Tee Ball through Senior Baseball; and Tee Ball to Junior Softball.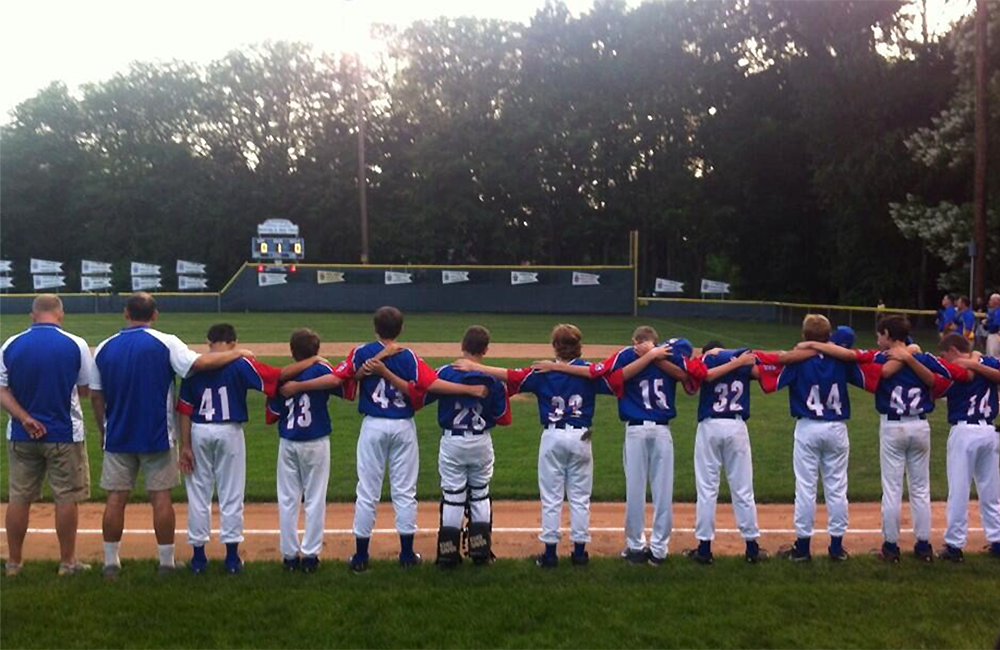 Each summer, Glastonbury Little League enters two tournament teams for each division and is regularly competitive in the annual district and section tournaments. "I get pressure to go to just one set of teams, but we are not into that," said Mr. Longtin. "The more kids playing, the better."
Earlier this year, Mr. Longtin's wife passed away. During his many years of service, Mrs. Longtin was equally active and supportive of what has become their family's calling.
"(Jeannette) was extremely supportive," said Mr. Longtin. "When our kids were playing, she was always there and was called 'Mrs. Coach.' She knew how I felt about the commitment to the league and was often on the phone answering questions. Our circle of friends grew from that, and for both of us, Little League was, and is, our passion for doing what you think is right."
The measure of Mr. Longtin's indelible mark on Glastonbury, and the generations of players and volunteers who have passed through the league are honored and immortalized on the GLL Wall of Fame and is touted during the annual Sportsmanship Game that has been played each summer since 1997.
"I've observed kids and what they react to," said Mr. Longtin, who sees Little League akin to a 'school of life.' "We give ownership to the kids and provide positive reinforcement. Practice is key. Practices are the classes, and games are the tests. Thus, all players must take (play) the tests."
Establishing realistic goals and expectations, while learning personal accountability and commitment is all done in the guise of youth sports. Mr. Longtin has set those standards and taught those lessons during his many years as a Little League volunteer.
"Only a few kids are going to be playing baseball for a living," said Mr. Longtin. "All will wind up with jobs. So, as I see it, what you get out of Little League will help you later in life. Confidence in one's self and having a sense of belonging creates the ability to adapt to almost every situation in life."