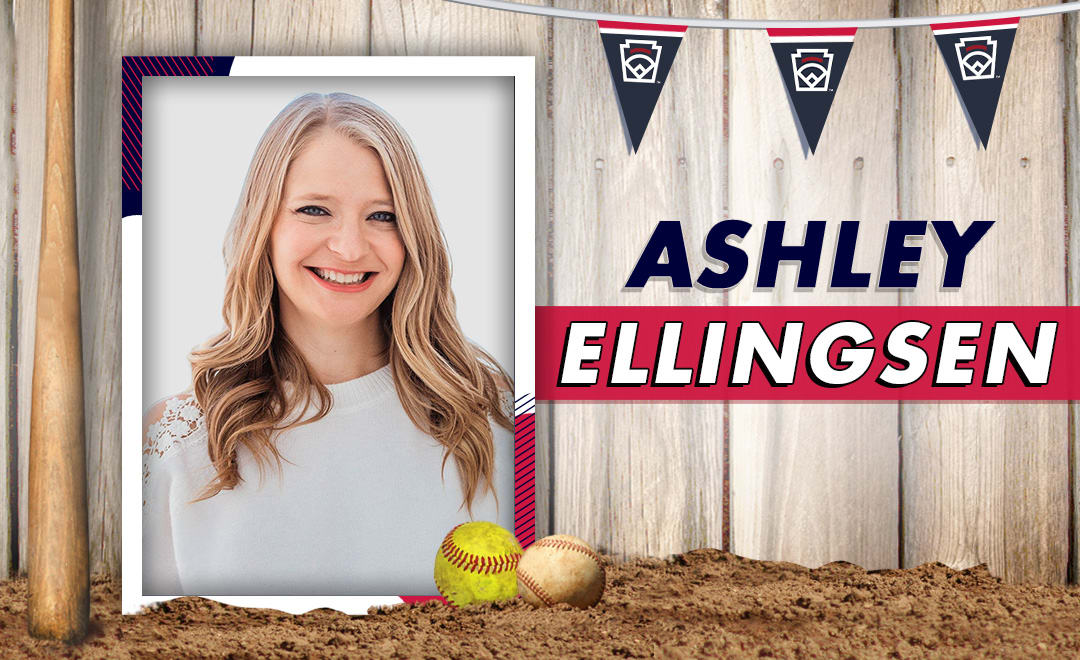 Little League® International is pleased to announce the hiring of Ashley Ellingsen as its new Marketing Account Manager, effective July 10, 2023.
"On behalf of our entire marketing and sponsorship team, as well as all of us here at Little League International, we are thrilled to welcome Ashley to our team in Williamsport," said Kevin Feinberg, Little League Director of Partnership Marketing. "Ashley's vast experience working with various clients and sponsorship teams will be a tremendous resource as we continue to enhance and develop the relationships with our partners and find new ways to support our local leagues and volunteers all around the world. We look forward to her joining our team and are excited for the countless opportunities that are ahead."
As a Little League mom herself, Ms. Ellingsen joins the Little League marketing team after most recently serving as a Senior Account Director for Streetsense, where she managed all aspects of client relationships with direct, daily communication with senior-level client contacts while mentoring and training a team of account managers. Additionally, Ms. Ellingsen has experience working as a Senior Account Manager with Scorpion (formerly Wheat Creative), Account Executive for BRAINTRUST Marketing and Communications, Senior Account Executive for Gremillion and Pou Integrated Marketing, Communications Coordinator for the Council on Alcoholism and Drug Abuse, and an Investor Relations Assistant for Stark Investments. Within the sports industry, Ms. Ellingsen also served as a community relations intern for the Milwaukee Wave Professional Indoor Soccer Team in 2009 and a Media Relations Intern for the Milwaukee Brewers Baseball Club in 2007-08.
"I am truly honored and excited to join the Little League team," said Ms. Ellingsen. "Having a young Little Leaguer of my own, I am grateful to join an organization that shares my passion for empowering our youth through sports. I look forward to working with our amazing partners and bringing the Little League experience to more children, families, and volunteers in communities across the world."
In this role, Ms. Ellingsen will assist with managing the day-to-day relationships of Little League's official partners and oversee the operations of the additional Account Executives on the Little League team. As part of the responsibility, Ms. Ellingsen will help provide excellent customer service to all Little League partners, leading the development of building relationships and strategies to further partnership outcomes strategy while maintaining a solid understanding of the Little League Baseball and Softball program, initiatives, history, and goals.
Ms. Ellingsen graduated from Marquette University in 2009 with a bachelor's degree in public relations.