One of the more difficult skills for a beginning Little Leaguer® to learn is to "look the ball in," when attempting to catch a fly ball. To secure a catch, the player must track the flight of the ball into glove, and use their "cover-hand" to keep it from popping out of the glove. A fun way to develop the "soft hands" necessary to catch a fly ball is playing catch with water balloons without breaking them.
For this drill, all you will need is your child's hat or visor, a change of clothes; preferably a swimsuit, a variety of different size water balloons, and two clothes baskets or plastic buckets. Your Little Leaguer should also wear sneakers or water socks to limit the chance of slipping. Doing this drill on grass is preferable, but it can be done on a paved surface.
Tossing the Water Balloon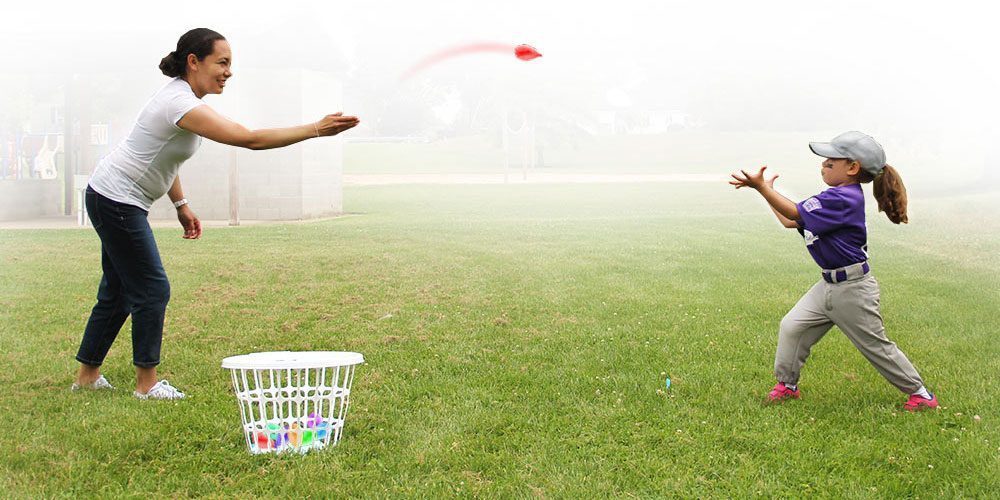 With your Little Leaguer in an athletic stance, stand approximately five feet apart and begin to toss the water balloons underhand. The player should focus on securing and catching the balloon with two-hands. The toss should be arcing and easy for the receiver to catch in the air, using two hands. Have a basket or bucket of water balloons next to you. After a successful catch, have the Little Leaguer return the unbroken water balloon to the basket or bucket.
Catching the Water Balloon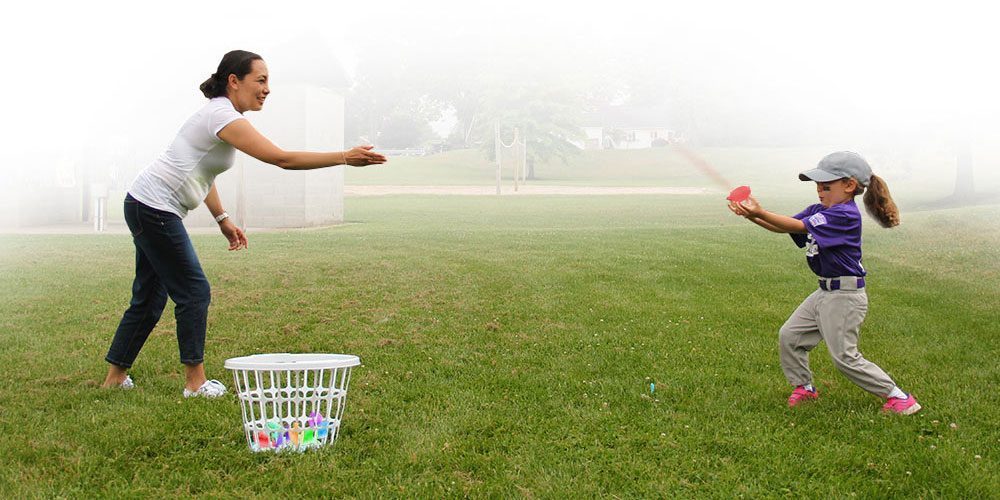 After three successful catches, have the player back up three feet. Continue to extend the distance by three-foot increments after three successful catches. Try to reach a maximum distance of 12 feet without breaking the water balloon.
After four rounds of successful catches, return to the starting position and repeat this drill a few more times. See how many catches can be secured before a water balloon is broken. Focus on the player's technique for fielding a fly ball using "soft hands." When you break a balloon, choose a different size balloon and continue tossing.