Little League® takes an inside look at some of the most interesting facilities that Little Leaguers® use from around the world.
With 2.4 million children playing on Little League® fields around the world, there are thousands of communities that provide opportunities to their area children to play Little League Baseball and Softball on some unique fields. Here is an inside look at some of the most interesting Little League facilities from around the globe.
NOTE: If you would like to share photos of your unique Little League facility, please e-mail the photos, along with all supporting information (League name, location, etc.), to [email protected].
Battery Park City Ball Field – Downtown Little League (New York, N.Y.)
Located in Battery Park City, just a few blocks away from One World Trade in Lower Manhattan, the Battery Park City Ball Fields offers approximately 1,000 children the opportunity to play baseball and softball right in the heart of New York City. After losing their field for the 2002 season due to the rubble from the attacks on 9/11, nearly 200 members of Downtown Little League also had the opportunity to experience a "Weekend in Williamsport" thanks to Little League International.
Parque Municipal de Beisbol "José Aguilar y Maya" – Guanajuato, Mexico
Surrounded by steep peaks and located just a few steps from the city center in Guanajuato, Mexico, Parque Municipal de Beisbol "José Aguilar y Maya" was built in tribute to the former governor of Guanajuato, José Aguilar y Maya and serves as a beautiful location for the dedicated youth baseball players within the Guanajuato area.
Emirates Little League Baseball Complex – Dubai Little League (Dubai, United Arab Emirates)
With the world's tallest building, the Burj Khalifa (formerly known as the Burj Dubai), rising in the distance beyond the left-centerfield wall, the Emirates Little League Baseball Complex at Al Quoz Pond Park in Dubai provides a unique home for Little Leaguers in the United Arab Emirates.
Fenway Cape Cod – Barnstable Little League Tee Ball (Hyannis, Mass.)
The field, designed for the league's youngest divisions known lovingly as Blue Fish and Striped Bass, is a complete and perfect replica of Boston's Fenway Park, built 70 miles south of the original home to the Boston Red Sox. All of the most storied elements of Fenway are be present in the Cape Cod field, including the famous Green Monster.
Little Cubs Field – Freeport Little League (Freeport, Ill.)
Little Cubs Field, the smaller replica of Wrigley Field, is located in Northwest Illinois in Freeport, Ill., and is used by the 7- to 8-year-olds in Freeport Little League and Girls Little League Softball from April 24 (Opening Day) until the first week in July, with games Monday to Friday at 6 p.m. In total, 45 different features are replicated of the MLB Stadium, including the ivy, bricks, dirt, grass, and some seats which all came from the true Wrigley Field.
Parkhurst Field – Gloversville Little League (Gloversville, N.Y.)
With chartered affiliation in the Little League dating back to 1954, and the game of baseball being played on the grounds as far back as 1906, Parkhurst Field in Gloversville, N.Y., has served as a historic destination for baseball enthusiasts around the world. Throughout its legendary history, Parkhurst Field has seen legendary baseball players, such as Honus Wagner, Cy Young, "Moonlight" Graham, and Chief Bender, play on its field and now provides the future of baseball in Gloversville Little League to play on the same ground those legends once shared.
Lions Field – South Little League (South Williamsport, Pa.)
Recipient of the first ever Carl E. Stotz Little League Community Award in 2014, Lions Field in South Williamsport, Pa., is one of the oldest chartered Little League fields in existence with South Little League first chartering with Little League in 1948. Located in the "backyard" of Little League International headquarters, and affectionately known as Little Mountaineer today, Lions Field has provided opportunities for countless children to have a memorable Little League experience for decades.
Scully Field – Westside Little League (Taft, Calif.)
Located just two hours outside of Los Angeles and named after legendary broadcaster Vin Scully, Scully Field in Taft, Calif., is a replica of storied Dodger Stadium in Los Angeles and has served as a Tee Ball field for members of Westside Little League since 2015. In May of 2016, Mr. Scully made the journeyto visit the small town field to speak with the members of the community and officially open the field for play.
Fort Scott Field – San Francisco Little League (San Francisco, Calif.)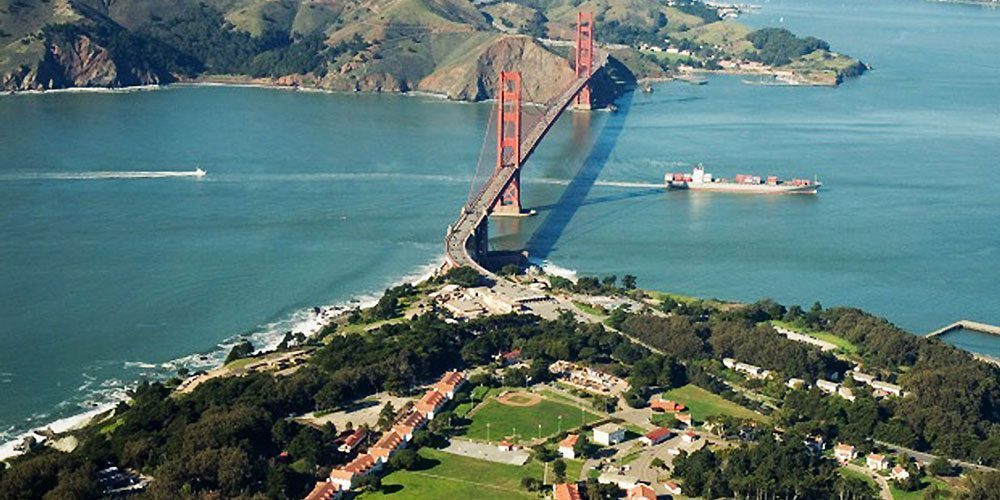 Home to the members of San Francisco Little League, Fort Scott Field in San Francisco is located less than one mile away from the entrance to the iconic Golden Gate Bridge, offering its players a unique view of one of the Wonders of the Modern World.
Additional fields as sent in by our local Little League programs