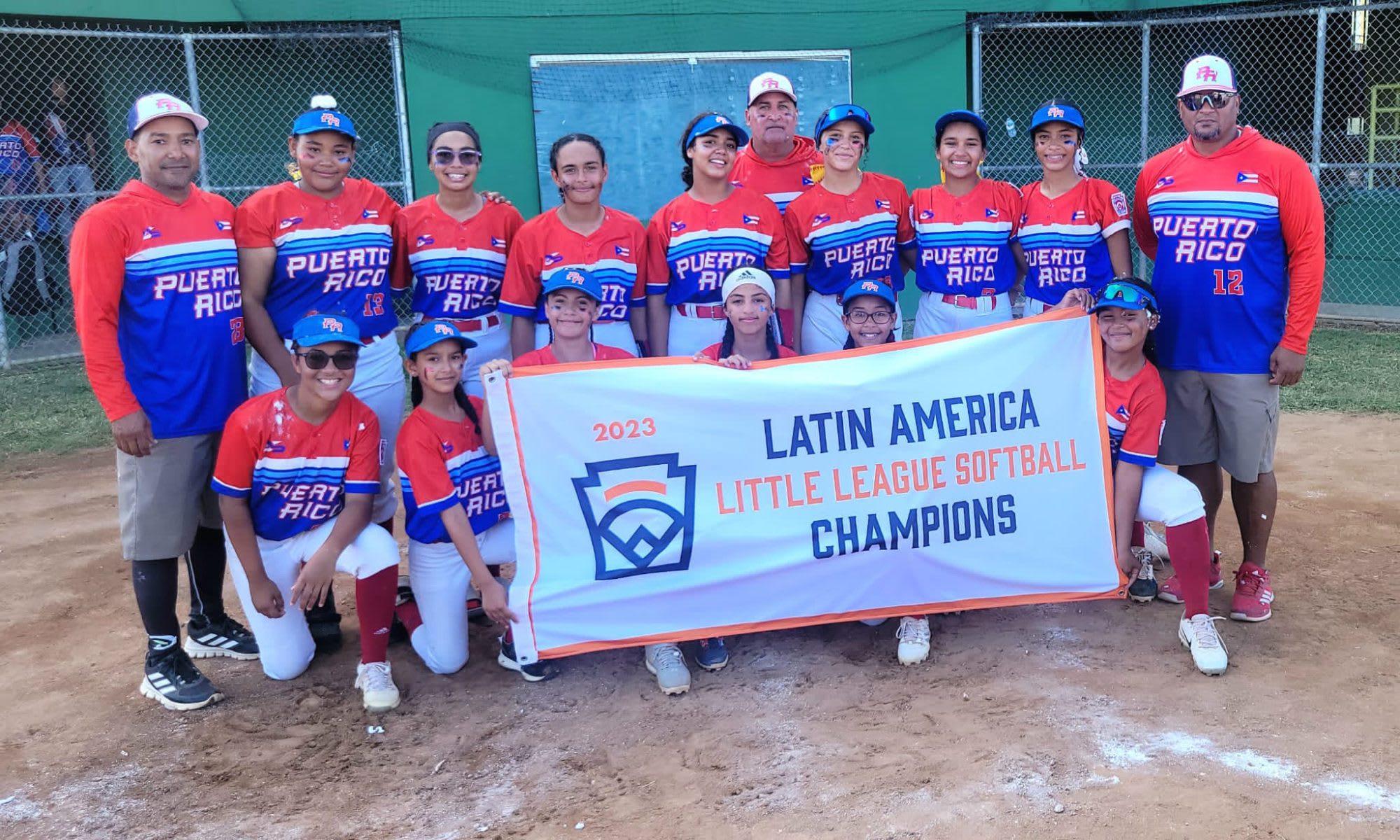 For the second-straight year, Guayama (Puerto Rico) Softball Little League will head to the Little League Softball® World Series in Greenville, North Carolina, after defeating Mexico, 3-2, in the 2023 Latin America Region Tournament Championship. The league finished the tournament with a 5-0 record, outscoring its opponents, 43-7.
Prior to 2022, a team from Puerto Rico last represented the Latin America Region at the Little League Softball World Series in 2017 when Softball Femenino de Coamo Little League held the honor. Chartering for the first time with Little League® International in 2018, this will be the second ever appearance for Guayama Softball Little League at the Little League Softball World Series after going 0-2 in the 2022 event.
With the first-round matchups for the 2023 LLSWS set, Guayama Softball Little League will open the tournament with a first-round matchup in the Orange Bracket against Canada in Game 2 on Sunday, August 6, at 1 p.m. ET.  The winner of that game will take on the Northwest Region Champion while the loser will face off against the loser of Game 8.
In addition to the fun and excitement of the 2023 LLSWS, participants at this year's event will also have the unique opportunity to spend time with the top athletes of the game as part of the first ever AU Pro Games at the LLSWS, featuring an Athletes Unlimited doubleheader at East Carolina University on Wednesday, August 9.
Following the most-watched LLSWS in history last year, the #SummerOfSoftball will be celebrated once again in 2023 as the program continues to make history with this year's LLSWS Championship game being aired on ABC for the first time this summer while the championship games from six Little League Softball U.S. Region Tournaments will be broadcast on ESPN, after four years of airing on ESPN+ (the Southwest Region Championship will continue to air on Longhorn Network).
The 2023 Little League Softball World Series is set to take place in Greenville, North Carolina, from August 6-13. For more information on the 2023 LLSWS, including information on how to attend or watch from home, visit LittleLeague.org/LLSWS.