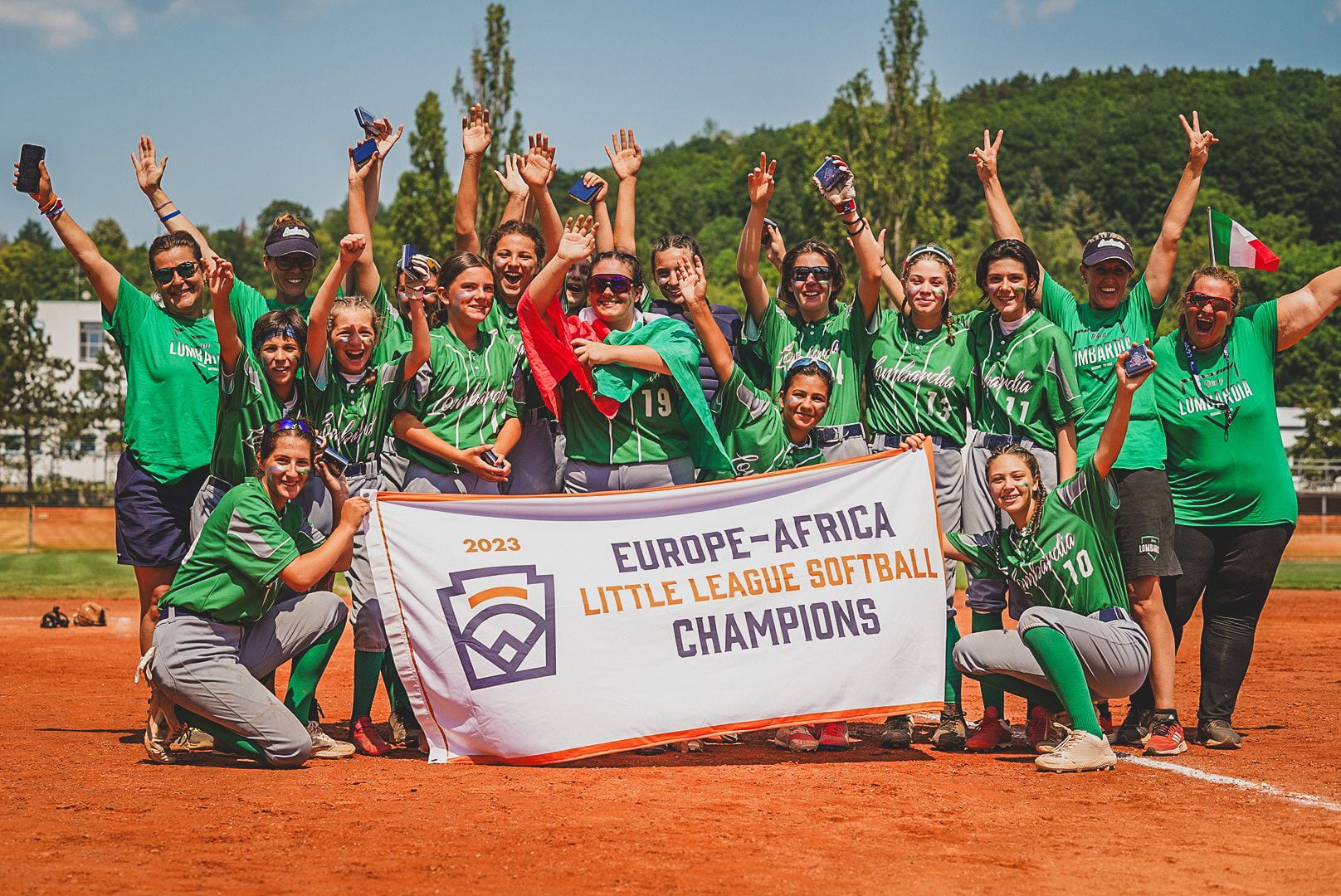 A team from Italy will once again be heading to the Little League Softball® World Series (LLSWS) in Greenville, North Carolina, after Lombardia Little League (Milano, Italy) was crowned the 2023 Europe and Africa Region Champions. Lombardia LL finished the tournament with a 4-1 record, defeating second-seeded Bohemia, 6-3, in the championship game.
While this will be the league's first trip to Greenville for the event, Lombardia LL is no stranger to the LLSWS after representing the region in Portland, Oregon, in 2019. The league finished that year's event with a 1-3 record, picking up its lone victory with a 10-0 win over Canada. A team from Italy has now represented the Europe and Africa Region in each of the three international competitions dating back to 2018 when the Czech Republic earned the bid.
Lombardia LL will look to become the first team from the Europe and Africa Region to win the LLSWS and the first international champion to win the event since Rosario Paoli Little League from Maunabo, Puerto Rico, won the crown in 2001.
With the first-round matchups for the 2023 LLSWS set, Lombardia Little League will open the tournament with a first-round matchup in the Orange Bracket against the New England Region Champion in Game 3 on Sunday, August 6, at 4 p.m. ET.  The winner of that game will take on the Mid-Atlantic Region Champions while the loser will face off against the loser of Game 5.
In addition to the fun and excitement of the 2023 LLSWS, participants at this year's event will also have the unique opportunity to spend time with the top athletes of the game as part of the first ever AU Pro Games at the LLSWS, featuring an Athletes Unlimited doubleheader at East Carolina University on Wednesday, August 9.
Following the most-watched LLSWS in history last year, the #SummerOfSoftball will be celebrated once again in 2023 as the program continues to make history with this year's LLSWS Championship game being aired on ABC for the first time this summer while the championship games from six Little League Softball U.S. Region Tournaments will be broadcast on ESPN, after four years of airing on ESPN+ (the Southwest Region Championship will continue to air on Longhorn Network).
The 2023 Little League Softball World Series is set to take place in Greenville, North Carolina, from August 6-13. For more information on the 2023 LLSWS, including information on how to attend or watch from home, visit LittleLeague.org/LLSWS.