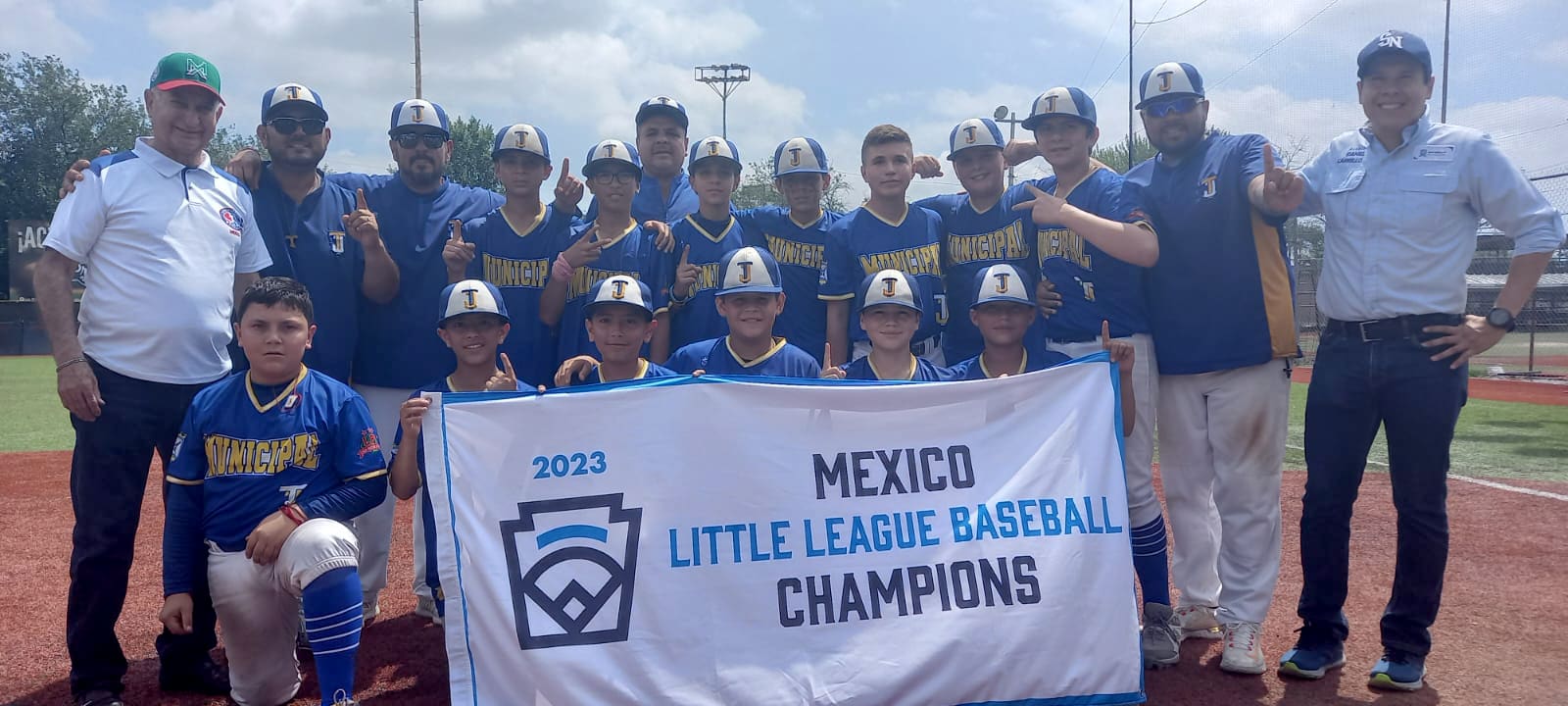 With its 4-0 win over Villa del Refugio Little League to win the Mexico Region championship, Municipal de Tijuana Little League will make its second trip to Williamsport for the 2023 Little League Baseball® World Series (LLBWS), Presented by T-Mobile.
After losing to Villa del Refugio LL in the first round of pool play, 5 to 2, Municipal de Tijuana LL won the remainder of its schedule, outscoring its opponents 47 to 9 to finish with a 6-1 record.
Municipal de Tijuana LL made its first and only trip to the LLBWS back in 2013. That team lost to Japan in the International Championship, and then came in third place after beating the team from Connecticut, 15 to 14.
This will be the 35th time a team from Mexico will play in the LLBWS, with the country's first appearance being in 1957, when Industrial Little League (Monterrey) became the first international team to win the LLBWS. Since then, the country has had four runner-up finishes, three third-placed finishes (including 2013), and two additional championships (1958, 1997).
With the first-round matchups of the 2023 LLBWS announced on June 6, in coordination with the anniversary of the first-ever Little League® game played in 1939, Municipal de Tijuana LL will face off against the winner of Game 3, between Japan and Cuba, in Game 11 of the series on Friday, Aug. 18, at 5 p.m. ET in Volunteer Stadium.
The 2023 Little League Baseball World Series is set to take place August 16-27. More information about the 2023 Little League World Series tournaments, including full schedules and downloadable brackets, can be found at LittleLeague.org/WorldSeries