Japan ran off with the lead late in the game in an 11-1 victory over Europe-Africa on Friday. The game was tied at 1-1 with Japan batting in the bottom of the fourth when Kenji Takada singled on the first pitch of the at-bat, scoring two runs.
Japan's Region Champion from Kawaguchi Little League secured the victory on the strength of an eight-runs fifth inning. Shinji Furusawa, Yuya Ito, Kenji, and Masato Igarashi all contributed RBIs in the big inning.
The Europe-Africa Region's Catalunya Little League opened the scoring in the first inning when Ronald Vizcaino singled on a 3-0 count, scoring one run.
Japan evened the score in the bottom of the second inning when Yuya singled on the first pitch of the at-bat, tying the contest at 1-1.
Shisei Fujimoto was the winning pitcher for Japan, allowed five hits and one run over five innings, striking out 10 without allowing a walk.
Juan Salazar took the mound loss for the team from Barcelona, Spain. He surrendered three runs on seven hits over 3 1/3 innings, striking out four.
Japan had 14 hits in the game. Kenji, Yuya, and Masato each managed multiple hits for Japan. Defensively, Japan's National Champion didn't commit an error, with Masaumi Ikeuchi highlighting the defense with had ten chances.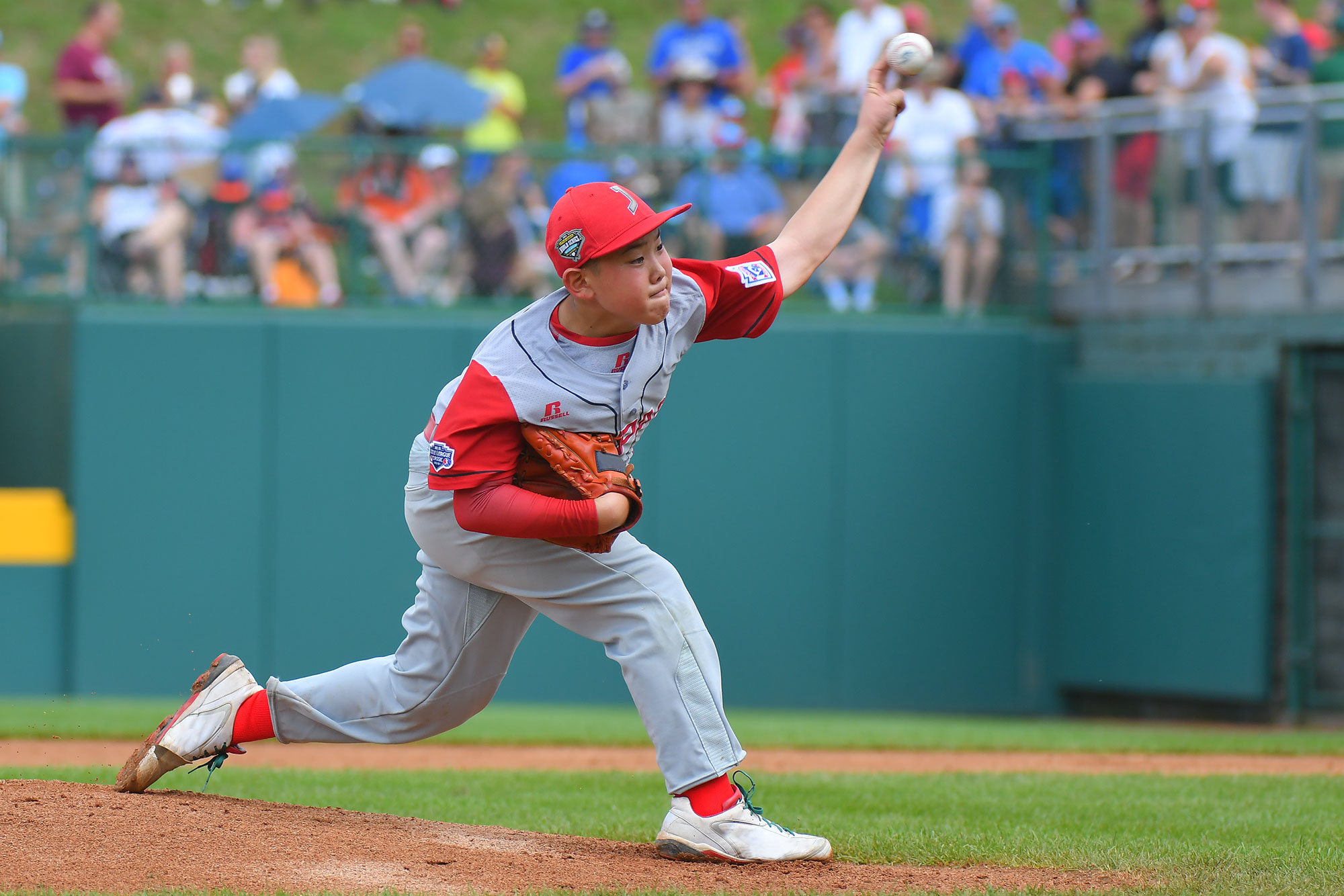 Watch Post Game Press Conference
---
"Powered by Narrative Science and GameChanger Media. Copyright 2018. All rights reserved." Any reuse or republication of this story must include the preceding attribution.