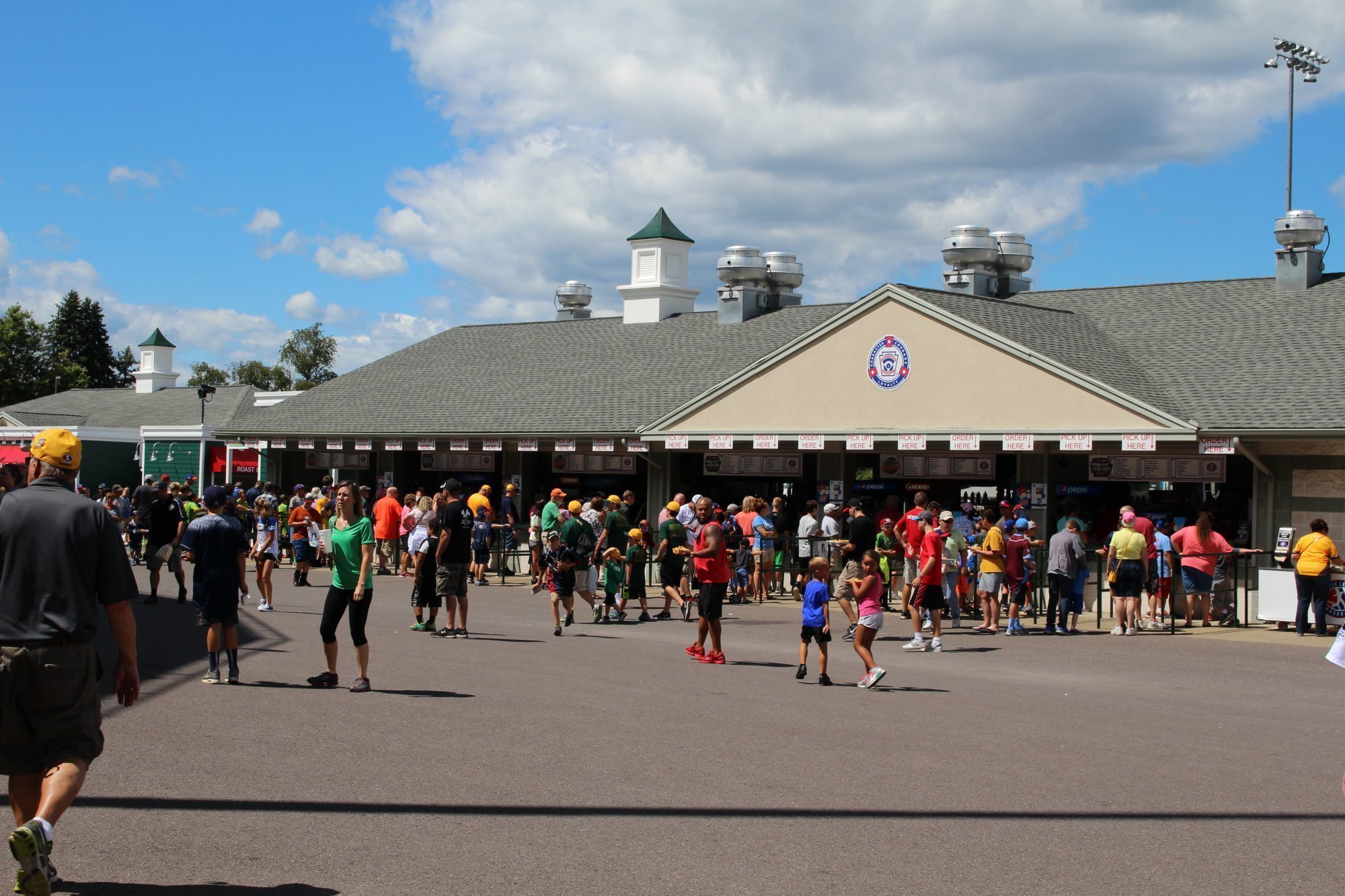 Hours: 9:00 AM until the end of the last game
The Little League complex has various concession stands and food vendors that provide all kinds of beverages and food. Beverages found in concession areas include both Pepsi and Gatorade products. In the main concession area, located between Lamade and Volunteer Stadiums, you will find hotdogs, hamburgers, pizza, salads, fries and more. 'The Shortstop' also includes these main concession options and is located along the hill next to Lamade Stadium. For ice cream treats, stop by our 'Sweet Spot Ice Cream Stand' located along the first-base side of Lamade Stadium.
There are also several specialty food vendors throughout the complex, including a Pork BBQ Stand, a Fresh Cut Fries Truck, and a Fried Dough Trailer which are all located along the third-base side of Lamade Stadium. Other food vendors including a Kettle Corn Stand, a Cotton Candy/Funnel Cake Stand, a Smoothies/Coffee Stand, and a Red Osier Roast Beef Stand are all located along the Pavilion. Our 'Special Concession Stand' serves new items every day and is located on the side of the main concession area. On the top of the hill next to the scoreboard of Lamade Stadium, you can find our 'Left Field Sandwich Stand' that features specialty sandwiches. For healthier eats, stop by 'The Little League Market' for grab and go options including wraps, sandwiches, salads, fruit and more.